After a convincing win against Dapto to open the 2021 season the Butchers will refocus and turn all their attention to this week's fixture against Corrimal at Gibson Park. Dubbed as the "battle of the beaches" the local derby never disappoints and this game will be no different as 2 points this season could make or break a team's chances come the pointy end of the season.
After Coach Jarrod Costello last week gave Club Debuts to Scott Allen and along with EX NRL tough men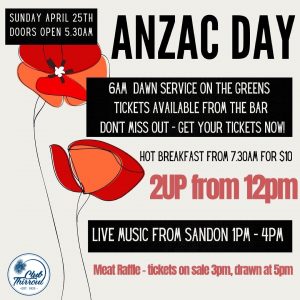 Josh Starling and Frank Winterstein he also handed Josh Martin, Ammon Cairney, Tarje Whitford and Jye Patterson there first grade Debuts. This week he will again hand another Thirroul Junior Kaleb Hocking his first-grade debut. Kaleb who had an outstanding season back in 2019 when The Butchers broke a 20-year drought to claim the U18s Premiership backed that up last season to be one of the best forwards in the Illawarra 1st Division competition and again claim another premiership with the Butchers.
"This week he will again hand another Thirroul Junior Kaleb Hocking his first-grade debut."
The Butchers who poses arguably the most damaging forward pack in the competition will rely heavily on their engine room to get them up the middle of the park this week to allow new halves combination of Tahj Whitford and Blake Higgins work their magic and give early ball to there young and energetic back line.
With the Cougars having the Bye in week 1 they would be absolutely chomping at the bit to get on the field and play some footy, expect them to come out flying in the first few exchanges of this match.
The First home game of the year always brings excitement to Gibson Park and this will be no different, a big crowd should turn out to support the Butchers and I'm sure there will be numerous trips over to the sheds with the trolley to stock up the Old Boys Can Bar on the eastern hill.
Petty's Predictions:
1st Try Scorer – Kaleb Hocking (Under the sticks from a fletcher short ball)
Man Of The Match – Ryan Fletcher
Best On Ground – Cheech Sellers at the Old boys Can Bar
Score – Butchers to win by plenty
Best of Luck to all Teams this week
Petty