Over the last two weeks you may have notice a bit of a change to the Thirroul Butchers jersey.
Club Thirroul has become a major sponsor of the Butchers this season and will feature on the front on the playing strip. K&R remains a major sponsor and one of the most loyal and long serving the club has ever had, they will now take pride of place
on the top back of the jersey alongside ARA Electrical. We thank the Ryans Hotel for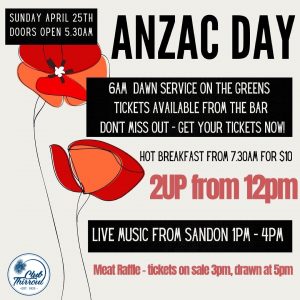 their support as a major sponsor over recent years, they will continue to back the club as an associate sponsor.
Club Thirroul has under gone some major changes in the last year or so, with a new President and board being elected, but the biggest change has come in the form of an amalgamation with Ryde Eastwood Leagues Club. This has allowed for a cash injection into the club and to secure its future as the premier club of the Illawarra Northern Suburbs.
The club through the merger made it its intention that supporting all of the local sporting organisations was a major priority and this combined with the location and the historical connection between the Butchers and Club Thirroul makes it a great partnership and we would like to play our part in supporting the club to ensure its future
The Butchers after game functions will now take place at Club Thirroul which is a stones throw away from the ground. We encourage you all to join us at fulltime of first grade back at Club Thirroul for our presentations and a few drinks.