The club has moved a decision to separate the celebrations of the 1999 teams and the 2009 team. As in a previous post these two teams were to celebrate their achievements on the same day. The club feels the 2009 victorious Reserve grade team should be recognised in its own right and therefore has dedicated this years Butchers Old Boys day to celebrate their 10 year anniversary.
The 1999 teams reunion will still go ahead as first posted in Round 1 where Thirroul play Collies at Home on Saturday 27/4/2019.
The club would like to invite the 1999 1st & U18's players, officials and medical staff to gather at the Ryans Hotel at 11am to celebrate 20 years. We hope to have replays of both games. The two teams will then travel over to the ground to watch the grade games at the conclusion of the reunion
The teams that played that day are:
The First Grade Premiership side was:
1.L. McDonald
2. L Fowler 5. C. Mclean
3. S. Scriberras 4. Todd Grose
6. E. Stray
7. P. Air
8. B. Couchman 9. D. Jones 10. B. Jones
11. B. Magurie 12. B. Eager (C)
13. A. Beath
17. D. Dalton 18. J. Costello 19. B. Morgan 20. S. Jarvis 21. M. Roodenrys
Coach – P. Ostwald
Manager – I. Jones
The Under 18s Premiership: 1.T. Hart, 2. J. Gunning, 3. B. Morgan, 4. T. Leadbitter, 5. G. Woods, 6. D. Brown, 7. J. Millington, 8. S. Jarvis, 9. J. Storer, 10. B. Kennedy, 11. T. Sewalt, 12. R. Powell, 13. L. Turner, 14. B. Gava, 15. S. Grose, 16. D. Perkiss, 17. L. Scard, 18. J. Jarvis, 19. H. Oliver, 20. S. Johnson, 21. L. Mitchell, 22. B. Leadbitter. Coaches were Paul Sciberras and Rod Henderson. Manager – Ray Millington.
2009 Reserve grade Premiership side: Names to come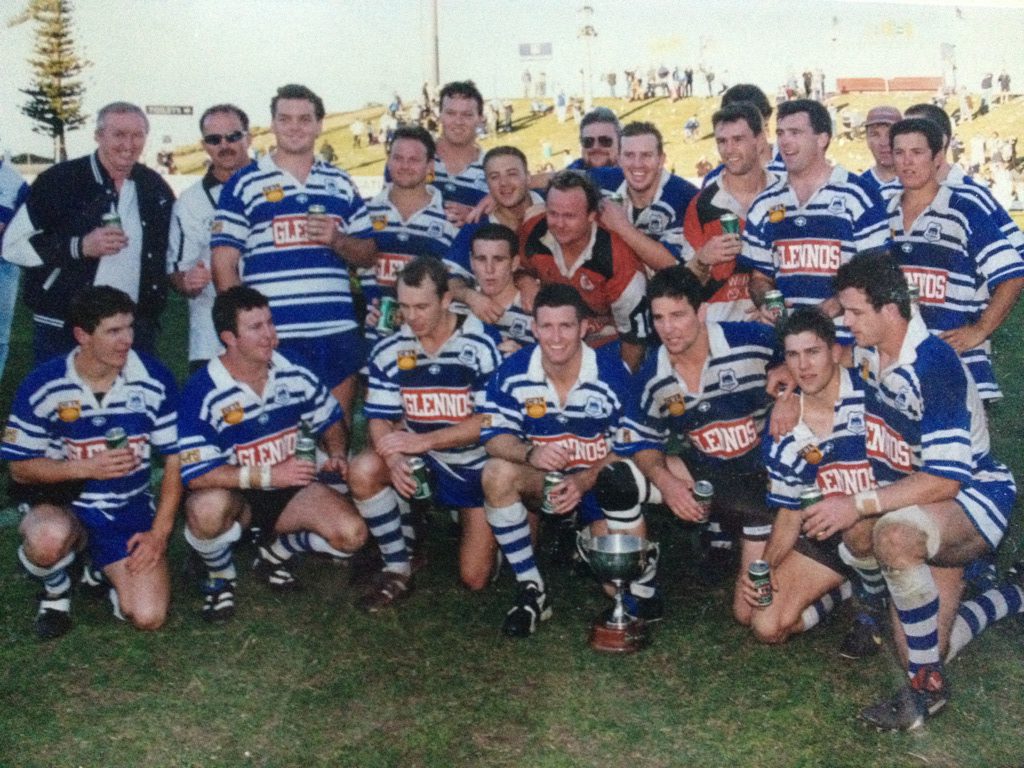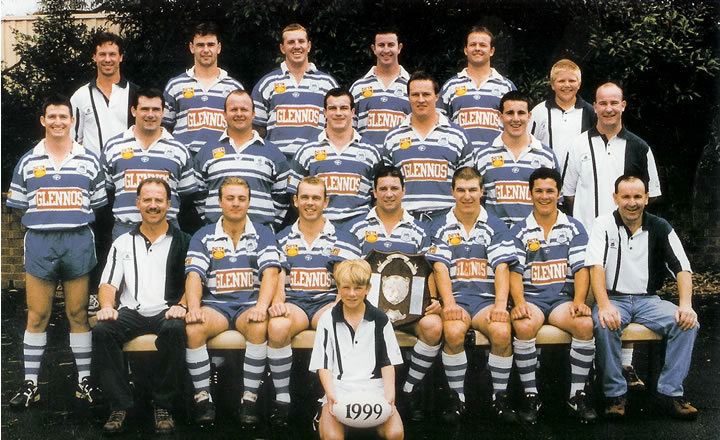 1999 1st grade Premiers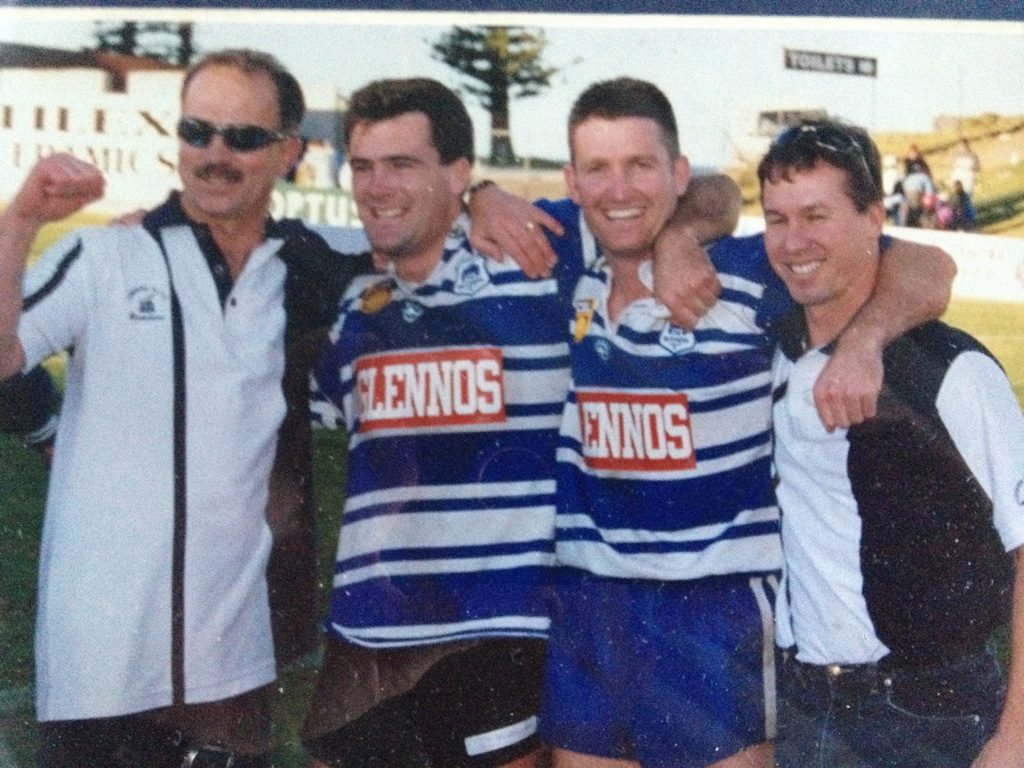 Phill Ostwald, Todd Grose, Craig Mclean & Marek Taylor after the 1999
Grand Final victory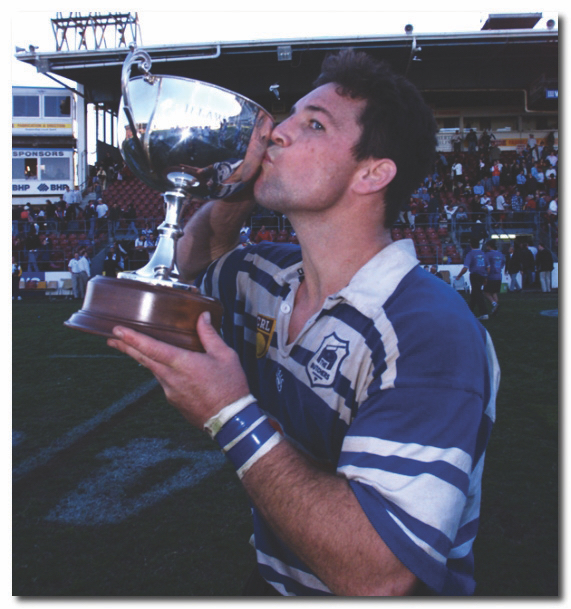 Victorious Captain Blake Eager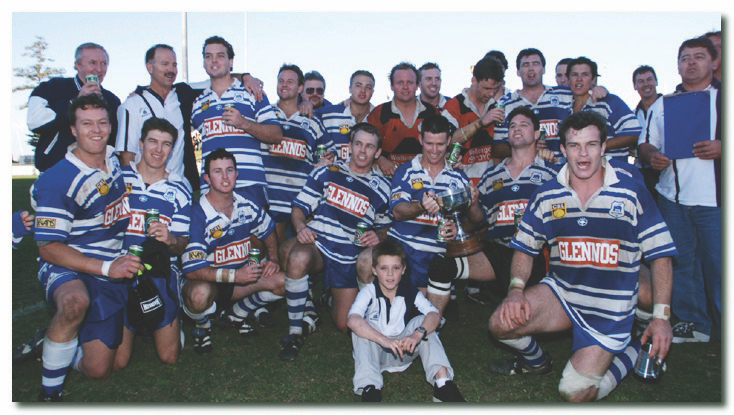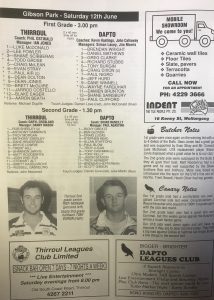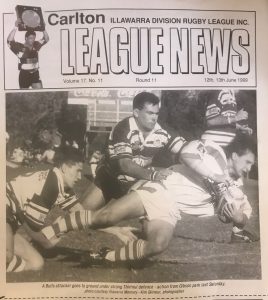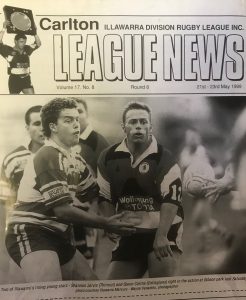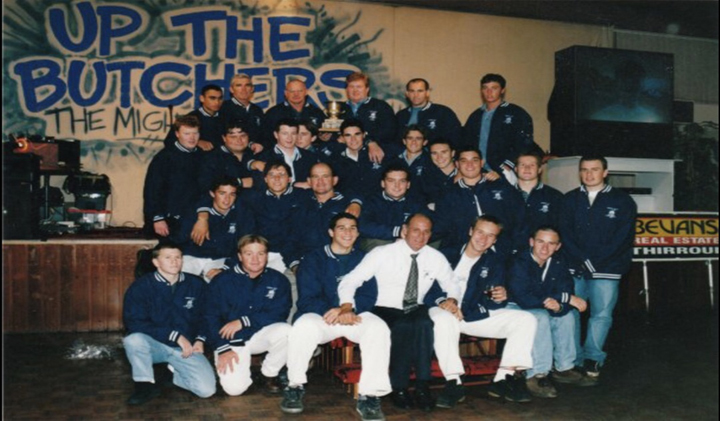 1999 U18's Premiership winning team