Player Profile – Jack Eager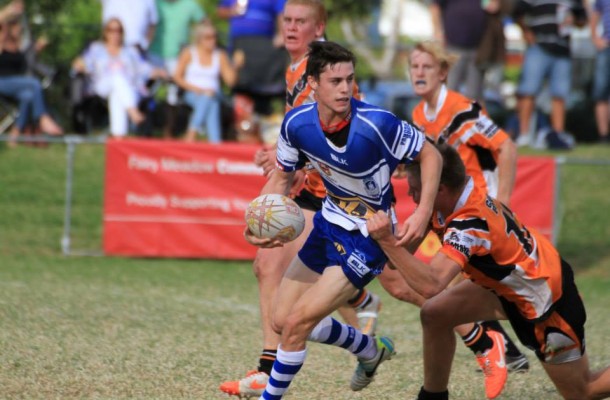 When Butchers faithful hear the name Eager, the one that is etched into Thirroul Butchers History is Jacks father Blake who in 1999 broke his kneecap in a semi final, only to strap it up the following week and steer the Butchers to one of their most famous Grand Final wins. On the sideline that day was a young Jack Eager who lists Blake as having the biggest influence on his career so far.
Jack is a Illawarra SG Ball representative player who will be hoping he can lead the young Butchers to a semi final win this weekend and hopefully we see another Eager carrying the trophy around on Grand Final Day. Jack has had an outstanding year in the colts and will be a player to watch through the grades in the next few seasons.
Name: Jack eager
DOB: 1/4/97
Positions Played: Half back/ hooker & 5/8
Height: 174cm
Weight: 68kg
First year at club: 2002 first year
Previous clubs: No previous club
Rep Honours: Harold Matt's 2 years SG ball first year
Occupation: Student
Toughest Opponent: Blake Lawrie
Best Player you have played with: Jackson Hastings
Any superstitions or game day rituals: No
Biggest career influence: Dad
Favourite Meal: Cheese chips
Favourite Holiday Location: Bali
Goal for 2014 season: Remain half back For SG ball